Admin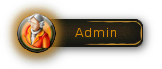 Model:
AK104 AK47 Airsoft Rifle
Description
- G&G RK104 AK104 Airsoft AEG (Airsoft Electric Gun)
- 360 fps (0.2 g BB)
- Motor: 25000 rpm Hi-torque
- Hi-Cap Mag: 600 Rounds
- Magnesium receiver & impact resistance ABS plastic stock
- Upgraded Internally (Metal Gear Box, Steel Gears, 6.035mm Precision Barrel)
- Metal Hop Up
- Made in Taiwan
The rifle accommodates a large battery in fixed stock. 600-round hi-cap magazine is included for less magazine changes. The dimensions of this RK104 are the same to the real steel version. With a narrow fixed stock that mimics the same dimensions as the AKM composite stock.
G&G Airsoft AEG Rifle Manual
- Internal Upgrades: Brass Gear Box Bushings, Ball Bearing Spring Guide Rod, 6.035mm Precision Inner Barrel, 375 mm Barrel Length, Metal Gear Box, Steel Gears)
- All G&G AEG airsoft rifles are pre-upgraded with precision inner barrel, ONLY USE high precision BBs.
Failure to do so will cause jam and possible internal damage resulting in permanent damage and will VOID warranty.
Airsoft Gun Review of the G&G RK 104
The GuayGuay (G&G) RK104 is an airsoft gun replica of the AK-104, a shortened 7.62X39mm assault rifle produced for the Russian military. The Kalashnikov-designed AK-100 series is an evolutionary improvement on the AK-74 series that currently equips former Warsaw Pact militaries. G&G has taken a similar approach with their RK104, adding little details to this gun that raises the realism bar for all Airsoft gun AEG Rifles.Below is a detailed view of parts, accesories, and design of these new G&G AK104 airsoft rifles.