Admin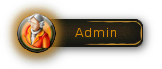 Model:
AWP L96 Airsoft Sniper
Description
- UTG AWP L96 Spring Airsoft Sniper Rifle
- Capacity: 30 Rounds
- Velocity: 450-480 fps (0.2 g BB)
- Range: 200-230 feet
- Adjustable Hop Up
- Weight: 10 lbs
- Compact Tactical Bipod Included
- 2 Metal Magazines Included
- Complete Picatinny Mounting Rail System
- BB Speed Loader and Sling Included
- Scope and Scope rings Not Included
- Fastest & Most Powerful Spring Airsoft Rifle Currently on the Market
- Made in China
UTG L96 AWP Spring Airsoft Sniper Rifle Manual
This new rifle from UTG is sure to be the crowd pleaser. Its one piece precision metal barrel design ensure high power pin point long range accuracy. It comes complete with a delux compact tactical bipod and 2 metal magazines. BB speedloader and sling are also included. Rifle comes complete with picatinny mounting rail system for easy configuration of accessories. Scope and scope rings must be purchased separately. Live your Counter Strike game and don't miss out on this AWP L96 Sniper Rifle!