1 Chatbox beta on Fri Oct 16, 2009 3:45 am
Admin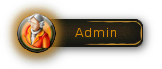 Chatbox will be enabled for testing purposes, every Friday ONLY.


How to use the Chatbox

1. Click on the Chat button and a new window will be open.
2. On the new window open that is our chatbox, click on the Login and you are now ready to use the Chatbox.


The chatbox is still on beta stage you may encounter a problem please post it on the forum if you encounter problems.
_________________
"True knowledge exists in knowing that you know nothing."