Admin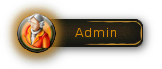 RULES AND GUIDELINES OF THE GAME1.
Each team has a maximum 50 players (in order to attain the maximum no. of players you have select from the other teams to join with you as your allies.)
2.
Each team has a maximum of 5 medics only
3.
Each team has only 2 squads and it has a maximum of 21 members per squad... See More
4.
Each team composed of 1 camp commander, ground commander, squad leaders, and medics
5.
The player should bring red handkerchief to be placed over his/her head when she or he got "hit" and also when you leave in the battle area to avoid being "hit" again.
6.
Bring your own tents for your own shelter.
7.
each team will bring your team flag
8.
There are only 2 teams will play the game alpha vs. bravo.
9.
The player must declare his/him self when he/she got "hit" (Be Honest)
Important reminder: when the marshal sees you being hit, without declaring yourself hit, the marshal will give you a warning, and if you repeat the same offense, the marshal will declare you out of the game.)
"DON'T LET THE MARSHAL DECLARE THAT YOURE HIT, IF YOU WANT TO ENJOY THE GAME"
10.
The "hit" players must stay and lay on the ground and LOUDLY shout HIT and call for a medic.
11.
The "hit" player can be cured by the medics two times only.
12.
The "hit" player must be moved by the medics to a safe area to be considered as cured and play again. (Safe mean away from the flying BB's of the opponents. Wait for 5 minutes to play again)
13.
The medics is given only 5 minutes to cure the "hit" player, if he cant to cure player within 5 minutes, the "hit" player is considered dead or out of the game.
14.
Each team will select each medics 1 medics per squad
15.
If the medics is being "hit" he/she also has to be moved to the safe place by other squad members and cure is own. (Wait for 5 minutes to play again)
16.
Each team can use any type of communication gadgets
17.
Each team will established command center for player's deployment and give instructions to the players on the field.
18.
Protect your camp at all times.
19.
Time Allotted 4 hours.
20.
All players that already out of the game will stay at the designated area provided
21.
This is an open FPS game
22.
you can use any kinds of airsoft
23.
Failed to follow the rules is 30 pts deduction each violation
24.
Basic airsoft rules is also applied in this game
25.
Safety first is the priority; your safety is at your own risk.
Objectives:
This military simulation game has multiple objectives to be accomplished. Each objective has a corresponding score.
Main objectives:
1. Locate the Documents that contains classified information and the
details for the next mission. 300 pts
2. mission update 300 pts
3. mission update 300 pts
4. mission update 500 pts
5. mission update 500 pts
Optional objectives:
Capture the enemy's soldier and considered as your prisoner (you can applied this any of the main objectives stated above.)
Ground commander 150 pts
Squad leader 100 pts
Squad member 50 pts
Rescued soldier 100 pts
Registration fee: 350 Php.
Composed of:
2 snacks
1 meal
1 t-shirt
Time: 8:00 am
Date: 12.20.09
Venue: Lapaz, Carmen, Bohol
Deadline for Submission:
12.14-17.09
Pls. submit your registration fee as early as possible for the no. of t-shirt to be print
For more information and details contact or email us:
lynxi_2001@yahoo.com
Contact: lynx 09192676113
Nokie
Hill Keeper
_________________
"True knowledge exists in knowing that you know nothing."