Admin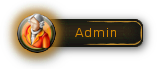 You can send me a message by clicking Contact Us button at the top. I will receive your messages through my mobile even if my status is Offline still I can receive your messages. You can check my status (Online or Offline) on the widget and probably can answer any queries as quick as possible.

God bless Bohol Airsofters!!!


_________________

"True knowledge exists in knowing that you know nothing."