Admin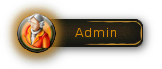 As you all notice some members had they're names colored. Every team has designated color. If you want to have your name colored too just select one of the team you desired to join.

How to select/join a team? In the menu at the top, click on the Squads button and teams are listed.

If you have no team or not yet decided which team to join you can select Lost Command or simply don't choose a team.
_________________
"True knowledge exists in knowing that you know nothing."