Admin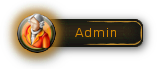 Zero Tolerance Rules
1. SPAM - Do not SPAM these forums. This can include, but is not limited to:

* Posting duplicate messages on the forums. (Your post or topic can be easily found by using the search engine). This is SPAMMING and you will be banned immediately.
* Emails or private messages sent to the membership without their expressed consent. This is SPAMMING and you will be banned immediately.

2. Advertisements -

* No ads are to be placed anywhere on these forums, we have a proper thread for advertising .

3. Flaming - Attack the member's post or topic, but do not attack the member.

1. First Offense: Warned
2. Second Offense: 1 Week suspension
3. Third Offense: Banned


Please note: If the personal attack warrants it, you may be banned immediately The nature of the offense, which determines if you will be banned immediately, will be determined by an Administrator.

4. Signatures - Keep signatures within reason. No advertising or affiliate links are to be placed in your signature without prior approval. No links to business related sites are allowed by new members, within their signatures. No political signatures, period. Keep signature images a reasonable size as well, having them no larger than 135 pixels high by 500 pixels wide, typically. Do not place more than one image of that size in your signature. Other sizes may be allowed, depending on content. Please contact one of the Administrators for approval.

5. Profiles - Do not post business links inside your profile. Keep your profile "clean", with no profanity or derogatory statements in it.

6. Child Porn - This will be reported to the authorities immediately, along with your IP address and internet provider information. We will cooperate with authorities, to any extent they request, in order for justice to be served on you for posting anything related to this topic.


*** If you feel as though you cannot adhere to the above rules, then please do not post on these forums. ***


General Issues


1. New Members - Certain features will not function until you have made 10 posts on these forums. Sending Private Messages (PMs) is one of those features. The reason for this is to establish that a new member is not a SPAMMER. Post and become an active member here and all functions will be enabled for you after posting 10 times. Please to not contact us simply because your PM other other feature is not available to you.

2. Member Police - Do not assume the role of a moderator. We have moderators on this forum who have been active. They are quite capable, and know very well how to perform their duties on this site.

3. Identifying Administrators & Moderators - Each Administrator and Moderator has a rank image under his/her name, making it easy for members to identify who they are on the forums. They are quite capable of the duties to which they have volunteered to carry out. We are truly, very grateful to have them here.

4. Issues with Staff Members -

1. If you find you have an issue with any moderator here, please contact any board Administrator regarding the issue.
2. If you find you have an issue with any Administrator here, please contact the board owner, Chris (Site Owner), regarding the issue.

5. Inappropriate Posts - If you find an inappropriate topic or reply, or a post that has been made in the wrong place, please feel free to use the "Report Post to Moderator" link to report it, with a brief description of the problem. While the moderators put a lot of time in here, we may not see every thread or post on the forums, especially as the forums continue to grow. However, once we do see a post that needs attention, we will take appropriate action. If a post has not been corrected within 48 hours, please contact us directly, via the "Contact" link at the top of any site page.

6. Posting Images - Photos posted on this forum are to be no wider than 550 pixels wide, within posts. If you do not abide by this, the images will be altered or deleted, depending on the decision of the moderator who edits the post.

Please Note: If you have any questions regarding these rules, please ask any of the Bohol Airsoft Staff, as they will be able to assist you.

Lastly, the board Administrators reserve the right to change these rules, with or without prior notice, at our discretion.


Last edited by Admin on Sun May 30, 2010 7:47 pm; edited 3 times in total