Admin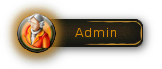 Sa tanan na mga airsofter sa bojol aduna kita panag tapok karon abril 26 tuig 2009 .Ang panag tapok2 pagahimoon sa lungsod sa _____________ og ang grupo nag dumala mao ang grupong____________ . Palihog sa tanan na mga grupong mahiligon sa maong isport na mo tambong sa atong panag tapok2 .. Alang kini sa tanan mga airsofter sa bohol na magkahiusa kitang tanan...
I need your suggestions and comments:
Veneu:
Coordinator:
_________________
"True knowledge exists in knowing that you know nothing."