Admin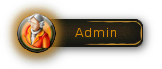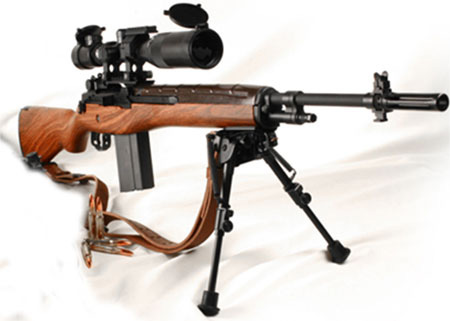 The M14 rifle, chambered for the 7.62x51mm NATO (more commonly known as the .308 Winchester cartridge among civilians), had a very high recoil due to the weapon's powerful cartridge, and this made it almost impossible to control the M14 in full automatic fire. The weapon recoiled both up and back, putting the shooter off target very quickly. This could be corrected by making the stock straight so that it only recoiled back, minimizing the need to re-aim after each shot or burst of fully automatic fire. To compensate for the straight-stock design, the sights were raised above the line of the rifle's recoil.
A new cartridge was matched to this redesigned weapon: the 5.56x45mm NATO. The small cartridge made for doubts among the armed forces and they questioned the rifle's stopping power. However, after some study, it was found that the 5.56mm bullet, after entering the body, started to tumble end over end, creating massive damage. They christened their new rifle the M16. But soon after the rifle was made the standard weapon of the US armed forces, it was found that the M16 had a very high tendency to jam, making it unsuitable for jungle warfare. The M16's jamming problems were attributed to improper care and cleaning, which was soon fixed by supplying adequate cleaning equipment and training.
The AEG Electric G&G
M14 Black Assault Rifle Airsoft Gun
features a very durable construction with realistic weight and feel. It has a brown ABS/FIBER hand guard with a ABS imitation wooden pattern stock. The magazine holds 450 rounds.
Electric Airsoft Rifles use batteries as their power source, they're usually fully automatic, and they shoot very fast. If you are looking for continuous fire fun, this is the type of Airsoft Gun for you - just hold down the trigger and watch those BB's stream out, one after the other, in a straight, swift line - which means fun and entertainment, plain and simple. This Electric Airsoft Rifle doesn't require any pumping just simply point and shoot.
Features:
* Brown ABS/FIBER Hand Guard
* ABS Imitation Wooden Pattern Stock
* Sling, Scope, Scope Mount and Bipod are Not Included
Includes:
* G&G M14 Wood Pattern Assault Rifle
Specifications:
* Inner Barrel Length: 20.5 in.
* Inner Barrel Internal Diameter: 6.04 mm.
* Overall Length: 44.1 in.
* Weight: 134 oz.
* Built Material: Zinc/Magnesium/Nylon/Fiber/ABS/Steel
* Muzzle Velocity: 295 FPS with 0.2g BB
* Magazine Capacity: 450 Rounds
* Receiver Material: Aluminum
* Handguard/Grip: ABS
* Stock: ABS
* Gear Box material: Zinc
* Gear set material: Steel
* Bushing Material: Brass
* Hop-up Chamber: Metal
* Motor: 25000 rpm Hi-torque
* Piston: Nylon/Fiber
* Spring Guide: Original
* Fuse: Yes
Charging an Airsoft Battery: The initial charge should be 4 hours but no longer, and subsequent charges should last no longer than 2-3 hours. Overcharging your battery will ruin your battery so that it won't hold a charge. Remember to never overcharge your battery!